Below is a documentary of the life and achievements of Tesla.
It is probably the quickest and most enjoyable way to obtain the most important information regarding this great scientist.

Enjoy.

---
Nikola Tesla: The Missing Secrets

Part 1
---


Tesla In modern film


| | |
| --- | --- |
| | In the movie The Prestige, David Bowie portrayed the character Nikola Tesla. Many of his inventions are featured in the film such as his Tesla Coil. There is a scene in which a field of light bulbs light up without wires. This actually happened. Tesla lit the bulbs using a generator that was 15 miles away!!! |
Powered by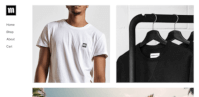 Create your own unique website with customizable templates.