"Chicago World's Fair"
Worlds Columbian Exposition
In 1893 Tesla, backed by George Westinghouse, outbid Thomas Edison and J.P. Morgan in a bid to provide electricity and light to the World Columbian Exposition, (Chicago World's Fair). Tesla's AC system with his fluorescent lighting was created for over $100,000 less than the proposed budget by Edison. The most prestigious area of vendors came to be known as "The White City". The area was lit by Tesla's Phosphorescent lights that used no filaments to burn and no wires to provide electricity. Instead they were powered by high frequency fields. In an ultimate act of showmanship, Tesla employed a similar process using high-voltage, high frequency alternating current to shoot lightning from his fingertips, not only awing his audience, but proving the safety of his superior system.
---
---
Powered by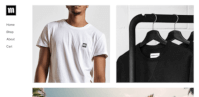 Create your own unique website with customizable templates.